The Ultimate Guide to Swimwear in 2017
A routinely updated list with lots of sources to buy from.
Here we are again, a year later. We're ready for summer and looking to find some swimwear that will do some work and make us look amazing. Since 2016, I would say there is a lot of carry over. There are also a lot of new trends that I am very excited for. Here is my 2017 swimwear trend forecast: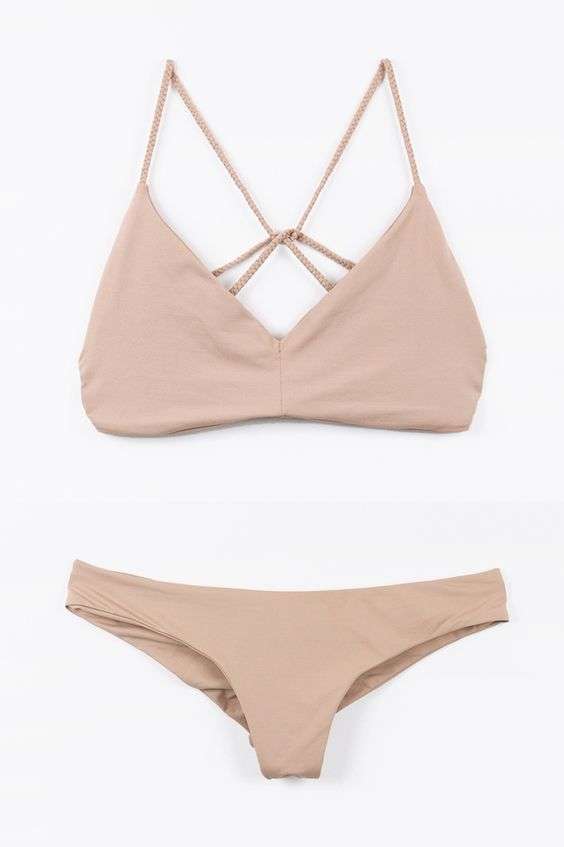 This is certainly the biggest trend, and though this list is not in order of popularity, the neutral top certainly deserves it's place at the top. I have mixed feelings about spending lots of money on a relatively plain suit, but I am a sucker for anything olive green. I've also seen tan, maple orange, brown, black, burgundy, and other muted tones in swimwear. These suits are earning the most traffic on The Brightest Color, and I see social media stars rocking neutrals everywhere.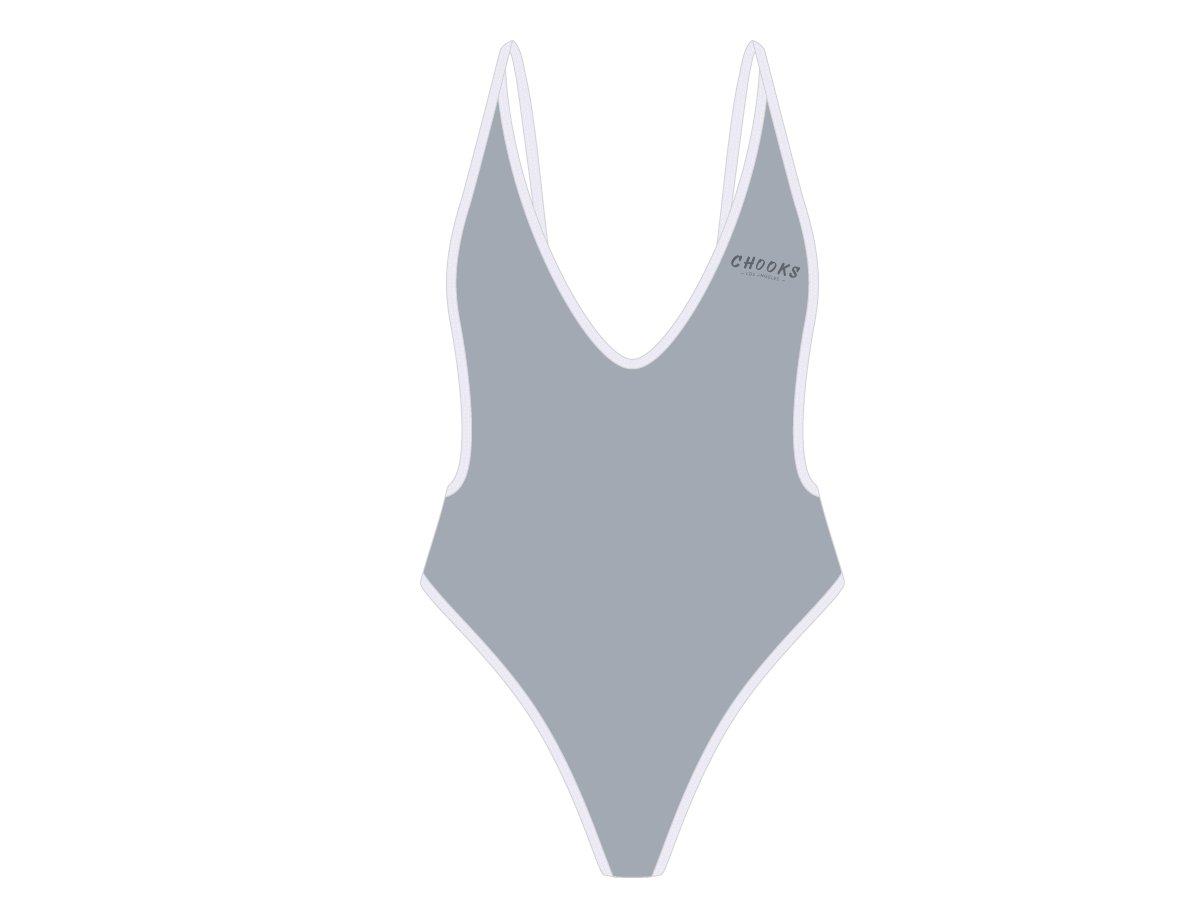 This has a crossover with neutrals, but it is a separate category because it has more to do with details whereas neutrals has to do with color palette. Minimalism is seen in subtle details like piping/edging, soft prints, and flattering cuts.
Crochet, Macrame, and Woven
A carry-over from 2016! Crochet is still here. I've seen many woven details leak their way into the end of 2016 and now into 2017 as well. Woven/macrame halter tops, bikini bottoms, and even cover-ups. Wearing a bikini made from yarn may seem impractical and risky, but from personal experience I feel amazing in a crochet bikini. It feels secure and nothing peeks through. And sure, it gets a little heavy when you get it wet, so I wouldn't recommend wearing it if you're planning on doing some intense swimming or surfing. But it's perfect for a beach or pool day, and it looks and feels so luxurious!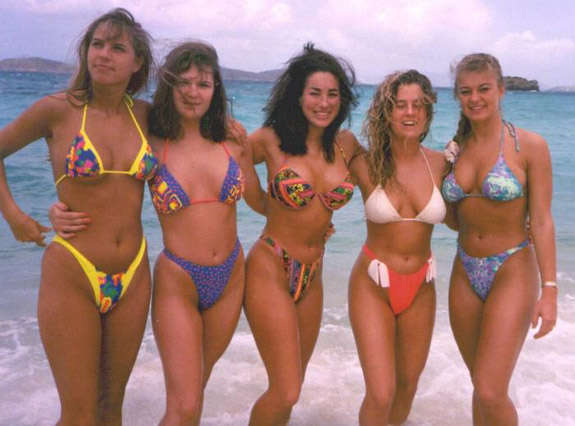 The 80s called, they want their trend back. What goes around comes back around right? High cuts can make your legs look a lot longer and be very flattering. For my ladies with wide hips, try to get a cut that emphasizes your waist. A great way to do this is to wear a suit that cuts high on the hips and then low on the side. The V-shaped bottoms come in varying levels of intensity, and I really like the way a mild V-bottom fits on me. I have pretty wide hips, so having the angle pointing towards my waist looks great. Wearing suits like this will also make your booty look enormous!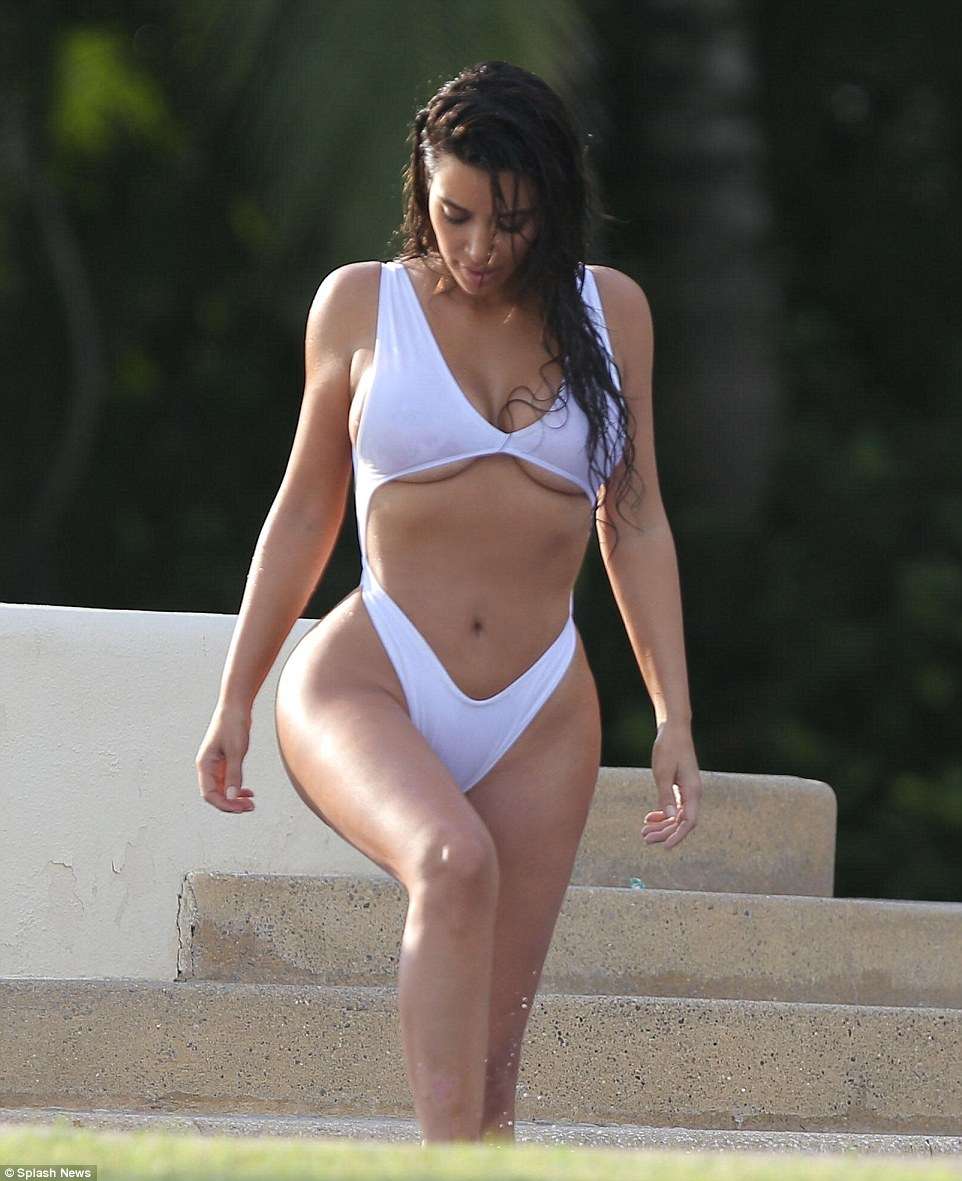 Side boob, under boob, top boob, frontal boob, etc... I spotted this trend first on my girl Ky Jen and I instantly knew swimwear would love it.